WELCOME
Consult, Design, Collaborate & Manage. We love to implement our knowledge,
transcend our abilities and connect with the world through our services.
________
Online Content and Graphic Design
We research, develop and use various marketing and advertising tools which may further promote your ideas,
including personalized stationery,
registering your domain name, host your site's content, design and implement your website, manage your content, update it if necessary, move an existing site, customize it for e-commerce, make sure it's Search Engine Optimized, personally translate it if required, communicate and consult with you on how we can make your dreams come true and teleport ourselves to meet you at your convenience.
Page Builder

We strive to build pages with content that are not only informative but also legible and comprehensive.
Leaving a timeless imprint in our viewers memory all while enticing their curiosity.


Responsive Design

We make sure your site has a Responsive Web Design; Customized for various device sizes and views while integrating your diverse sources into a unified content management system to help you manage it all from one environment.

Team Work

Fostering teamwork ethics and collaboration all while maintaining professionalism.

We meet, discuss, conceptualize ideas,consult options and possibilities of actualizing visions in an efficient manner.
ABOUT
---
In a sea of ever changing online advertising and promotional tools, we strive to keep ourselves updated with the latest technology and novelty out there and make sure we match up your needs with the demands in a creative way that inspires people to remain engaged in your ideas.

Its not just about advertising and influencing, it's about bringing your ideas to life and reinventing it in ways that would channel perceptions straight into your visions.

Working not only as a site developer, but also seeking to partner with, subcontract and reaching out to all the talented minds out there willing to join and become part of a greater collaborative team. That's the concept behind the "we" in our statements.

Your ideas are never ending and the work is never finished. We make sure to deliver you the content you need within the realm of expectations that will satisfy both you as well as leave us with the joy of connecting to diversified doers, learners, dreamers, beginners and owners.
YOU CAN DO IT ALL YOURSELF OR YOU CAN
​TELL US YOUR IDEAS AND LET US MAKE IT HAPPEN FOR YOU
Powered by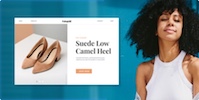 Create your own unique website with customizable templates.